Welcome to Phuket, the tropical paradise that beckons golf enthusiasts from around the world. If you're seeking the ultimate golfing experience combined with luxurious accommodations, look no further than Phuket Golf Leisure. As your trusted agent in all things golf and travel in Phuket, we are delighted to present a range of exceptional Golf and Hotel packages that will exceed your expectations. Join us as we explore the breathtaking golf courses, tailored packages, and exclusive discounts that await you in this golfer's haven.
Immerse Yourself in World-Class Golf Courses: 
Phuket Golf Leisure offers access to an impressive selection of world-class golf courses that will leave you in awe. Picture yourself teeing off at the renowned Blue Canyon Country Club, home to the challenging Canyon Course and the picturesque Lakes Course. The Canyon Course, currently undergoing renovations, promises to deliver an even more exhilarating experience upon its completion in 2023. Meanwhile, the Lakes Course offers a well-designed layout that is perfect for golfers of all skill levels. These courses are a testament to Phuket's reputation as a premier golfing destination.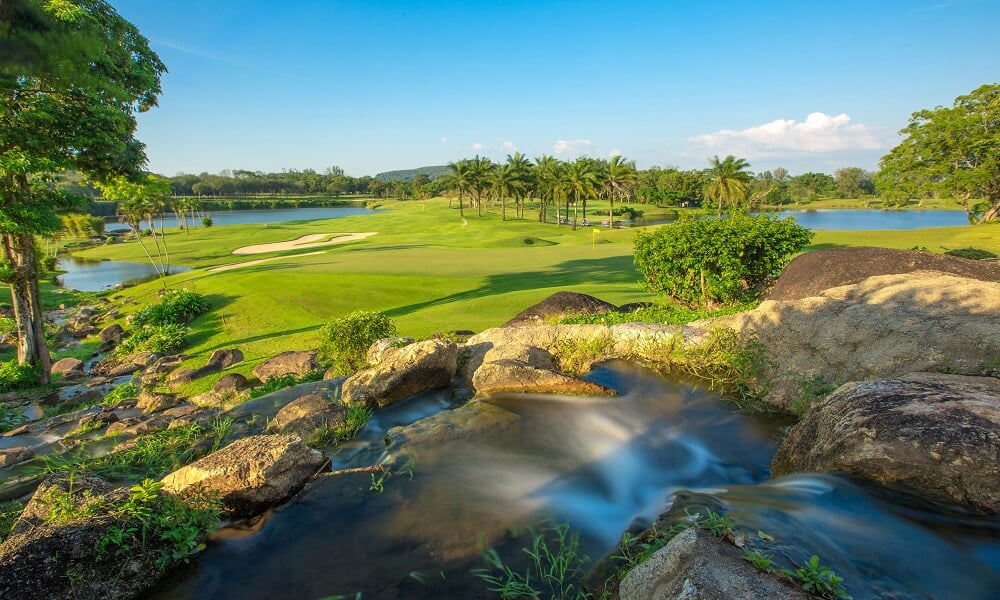 Tailored Golf and Hotel Packages:
At Phuket Golf Leisure, we understand that every golfer has unique preferences and requirements. That's why we offer a range of tailored Golf and Hotel packages designed to suit your needs. Whether you're seeking a short golfing break or an extended golf holiday, our team will work closely with you to create the perfect itinerary. Indulge in our 8-day, 7-night package that includes 5 rounds of golf and accommodation at the comfortable 4-star Lantern Resorts Patong. Alternatively, our 10-day, 9-night package offers 6 rounds of golf and a "let's be pampered" stay at the beachside 4-star Burasari Phuket Resort & Spa. These packages ensure a seamless and unforgettable golfing experience.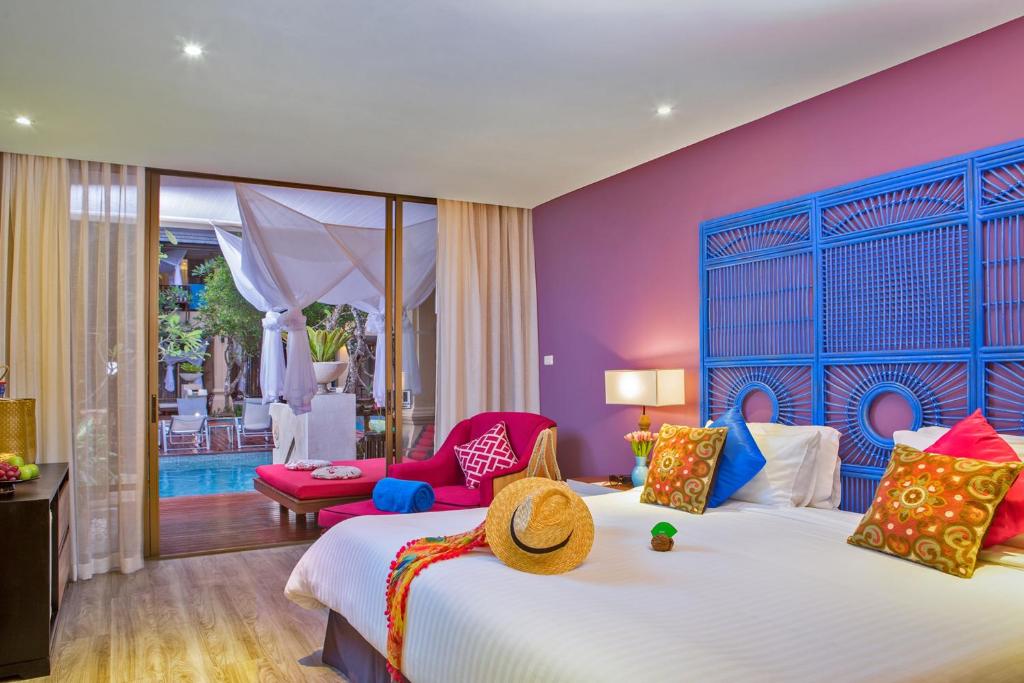 Unbeatable Discounts for Exceptional Services:
Phuket Golf Leisure takes pride in offering exceptional services to our valued guests. As a token of our appreciation, we provide unbeatable discounts on our Golf and Hotel packages. Experience the epitome of luxury and convenience while enjoying significant savings. Our professional team is committed to ensuring that your Phuket golf holiday is one you will always remember. We have been recognized as the "Thailand's Best Inbound Golf Tour Operator" by the esteemed "World Golf Awards" for five consecutive years. Additionally, we are the number one Tour Operator on Trip Advisor for Golf in Phuket. These accolades reflect our dedication to providing exceptional services and unforgettable experiences.
Luxurious Accommodations for Unwinding:
Phuket Golf Leisure has partnered with a wide range of hotels and resorts in Phuket, ensuring that you have access to luxurious accommodations that suit your preferences. Whether you desire a beachfront retreat or a tranquil resort nestled amidst lush greenery, we have the perfect options for you. Imagine staying at the beachside 4.5-star The Charm Resort Patong, offering large modern rooms, with a large rooftop infinity pool with unobstructed sea views, and a delightful breakfast buffet. Our team will provide personalized recommendations to ensure that your stay is comfortable and memorable.
Beyond Golf: Exploring Phuket's Treasures:
While golf is undoubtedly the highlight of your trip, Phuket offers a wealth of other activities and attractions to enhance your experience. Immerse yourself in the vibrant local markets, savor the tantalizing flavors of Thai cuisine, relax on pristine beaches, and embark on thrilling water sports adventures. Our team can assist you in arranging additional tours and activities, ensuring that your time in Phuket is filled with unforgettable moments.
Conclusion:
Embark on an extraordinary golfing adventure with Phuket Golf Leisure and discover why Phuket is a golfer's paradise. With our exceptional Golf and Hotel packages, access to world-class golf courses, unbeatable discounts, and luxurious accommodations, we guarantee an unforgettable experience. Trust our professional team to handle all the logistics, leaving you free to focus on enjoying your time on the greens and exploring the wonders of Phuket. Contact us today to start planning your dream golf getaway and create memories that will last a lifetime.